Designed for the modern traveller.Following our passions unites us all with one shared goal - travel.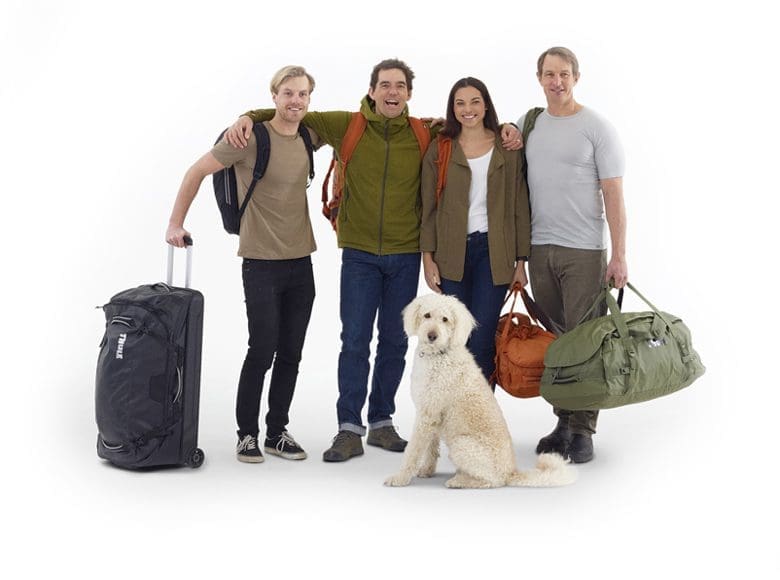 That's why Thule has developed luggage to cater to the needs of every traveler. Whether you're packing up for a short business trip or an extended vacation, we have the perfect bags to ease the journey.
A Bag For All Occasions
Which Type Of Luggage Do You Need?
Duffle Bags
Duffel bags are the perfect sporty and spacious solution for weekends away and active excursions. Fit all you'll need in a durable, adjustable-fit duffel.
Carry-on Luggage
Carry-on luggage allows to you to travel light and keep your bag close while in transit. Be ready for anything your upcoming travels have in store with sleek designs and smart organization.
Checked Luggage
Our checked luggage is designed with maximum packing space for longer trips. It's also constructed to withstand the rigors of travel so that from check in to the luggage carousel, your gear is protected.
Quality Built To Go The Distance
We Offer Travel Solutions For Every Need
From long-haul flights to a weekend road trip, our travel gear goes the distance. Our versatile selection of suitcases, packing cubes, and cargo carriers will get you to your destination with ease.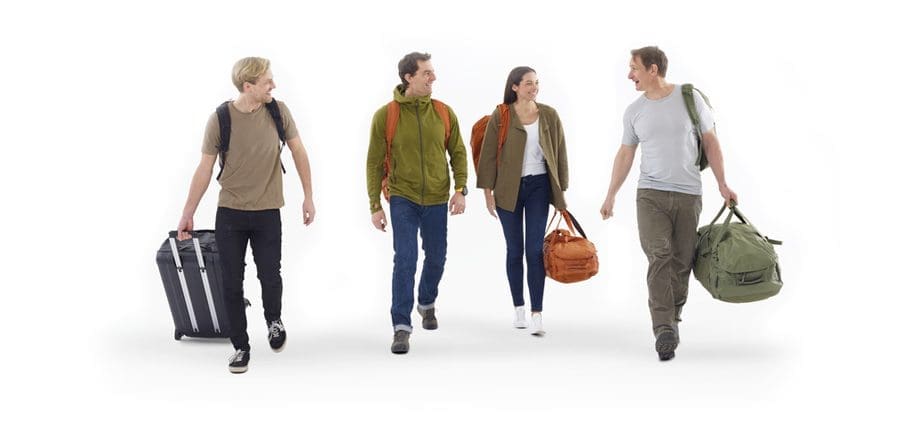 Luggage collections for the modern traveller
Packing up for a short business trip or an extended vacation? We have the perfect bags to ease the journey. With our different luggage collections, you are sure to find the right travel companions.
Softcase luggage collection
Thule Subterra
Stylish, versatile and built to last, the Thule Subterra collection offers luggage, duffels, backpacks, laptop bags and sleeves that help you put together a great look for your travels.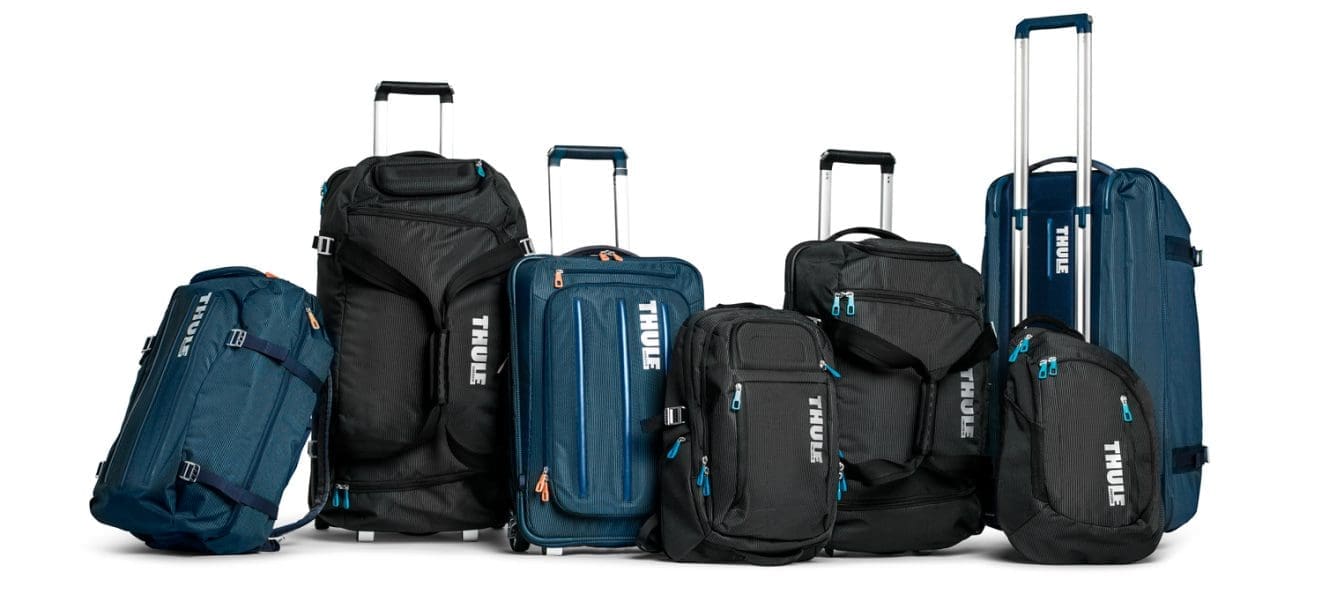 Softside luggage collection
Thule Crossover 2
Travel with peace of mind knowing that all belongings have a dedicated place. The Thule Crossover 2 collection features thoughtfully-placed pockets and entry points to easily access what you need while keeping everything else securely tucked away.
With lots of packing space, the lightweight luggage has TSA locks and safezone compartments – safe and convenient.
Softside luggage collection
Rugged in design and looks, the Thule Crossover collection gives you flexible, matching luggage and laptop backpacks for whatever journey lies ahead.
Hardside luggage collection
Introducing quality hardside spinners, engineered for an ultra-smooth journey from doorstep to destination. Lightweight and resilient, each piece includes premium features like a custom interior liner and TSA locks. What you're left with is a dependable travel companion with unparalleled durability.
From snowboarding to camping to hitting the gym, the Thule Chasm collection provides rugged bags, backpacks, travel bags, and duffels. Carry and protect all your favorite active gear in the right sized bag – from small to XL.
Designed with weather-resistant tarpaulin fabric, plenty of storage, and smart storage pockets to easily locate smaller items, you can easily pack for a day of mountain biking or a beach weekend.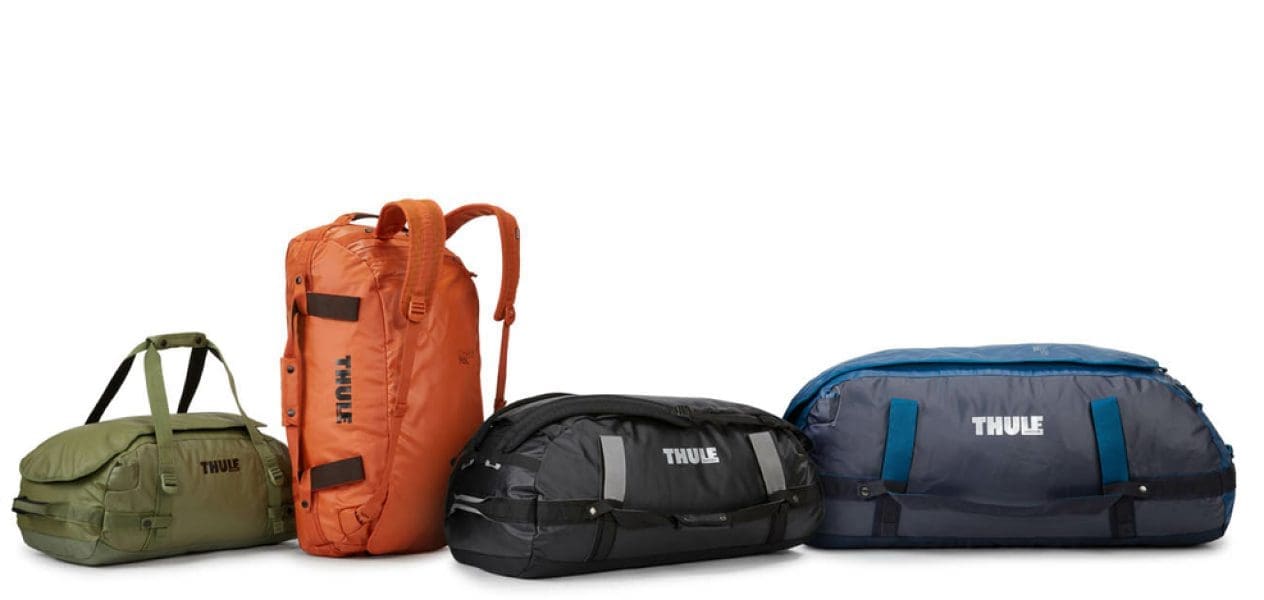 For The Seasoned Traveller
Designed with the frequent traveller in mind, Thule luggage and travel bags are great-looking, high-quality, versatile and protective – built not just to survive but thrive in the world of modern travel.
In Need of Repairs or Maintenance?
Rack Solid understands that sometimes things do break, especially when used in such an active lifestyle. That being said, we offer maintenance and repair services across all the ranges and products we keep. Don't settle for second best, Rack Solid is here to give you the best service in the industry.