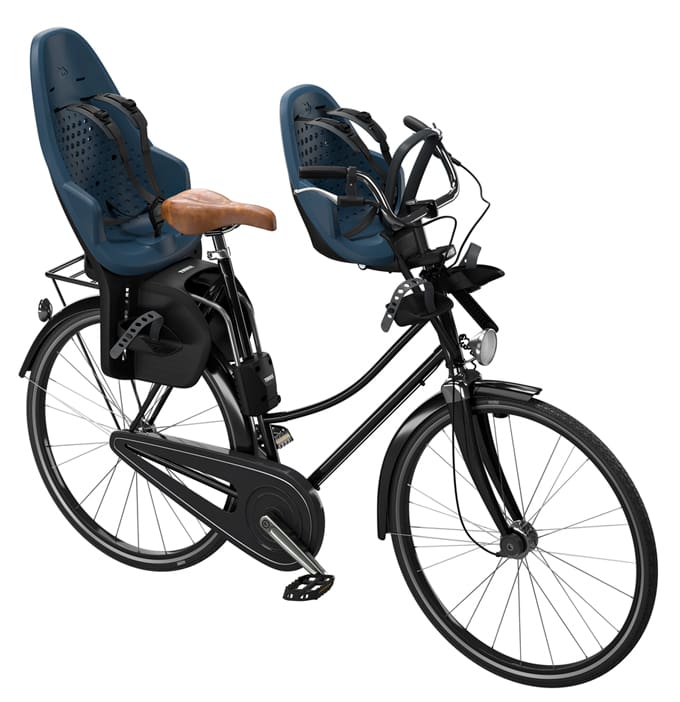 A Thule child bike seat lets you and your child enjoy time together — with the freedom of the open road. Browse our range of safe and easy-to-use kid and baby bike seats.
Iconic design for everyday bike rides
Smart and functional child bike seat with a personality, designed for everyday rides
Iconic design and inspiring colors
Made for easy commutes and everyday rides with great functionality, this iconic child bike seat has a great new look with colors to match. It has been carefully updated to honor the heritage of the classic design, while adding a modern design language for new generations. The updated color palette reflects an urban modern lifestyle – stylish, inspiring, and made for activity.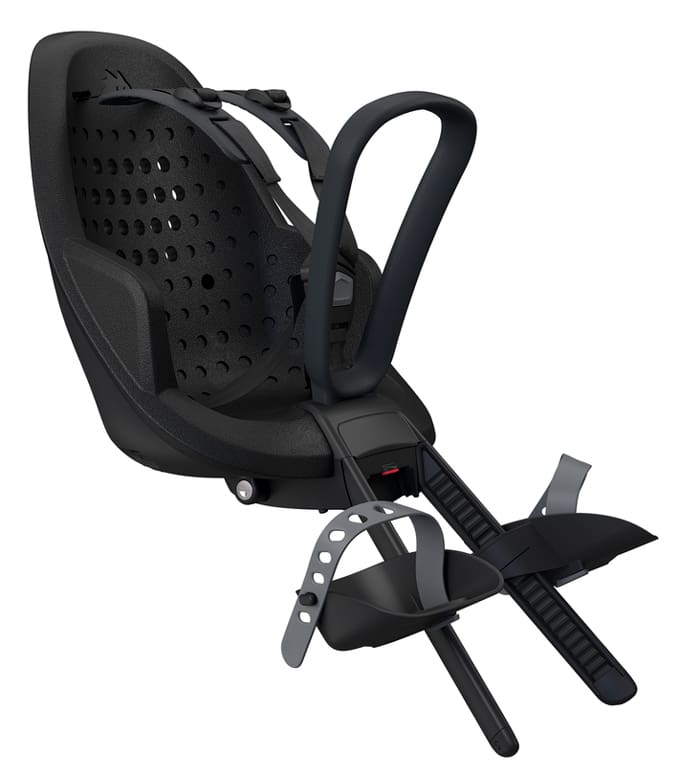 A Thule front child bike seat is great for sharing the ride — on the way to daycare or on longer trips. Find the perfect front mounted child bike seat at Rack Solid.
*Not suitable for a Carbon-frame bicycle or a bicycle with rear suspension.
Iconic design for everyday bike rides
Rear mounted child bike seat providing comfort and style for everyday rides.
Ultimate Comfort & Safety
Adjustable padded 5-point safety harness for a safe, custom fit and maximum child comfort.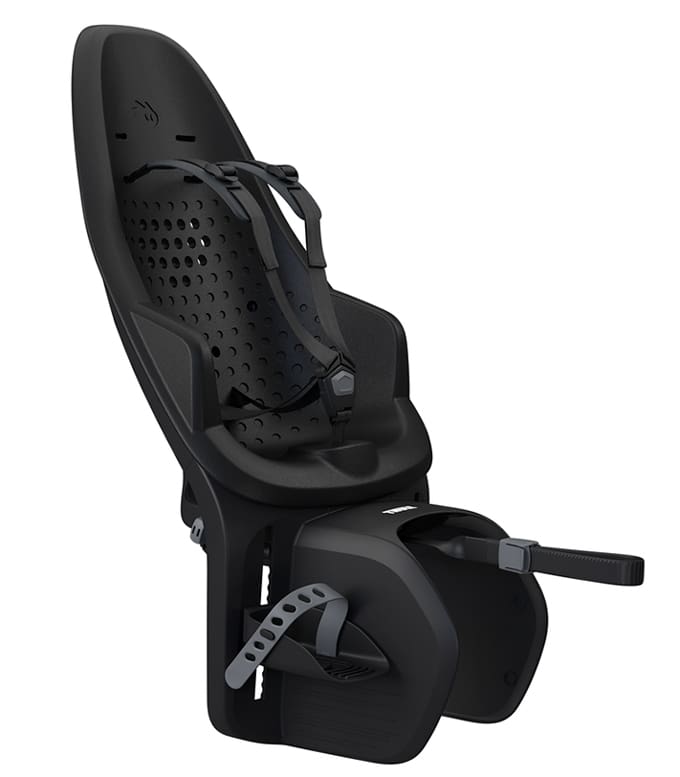 Easy mounting of the child bike seat on the frame of your bike

.

Soft and shock-absorbing seat that lets your child travel in comfort

.

Childproof safety buckle secures your child quickly and easily

.

Adjustable footrests and footstraps ensure a perfect fit as your child grows. 

Thule Quick Release Bracket allows for quick mounting and makes it easy to switch between different bikes.

Built-in reflector and safety light attachment point for increased visibility

.

Water-repellent materials make the seat easy to clean and to keep dry. 

High quality metal lock that secures the child bike seat to your bike included

.

Designed and tested for children from 9 months* to 6 years old, up to 48.5 lbs/22 kg.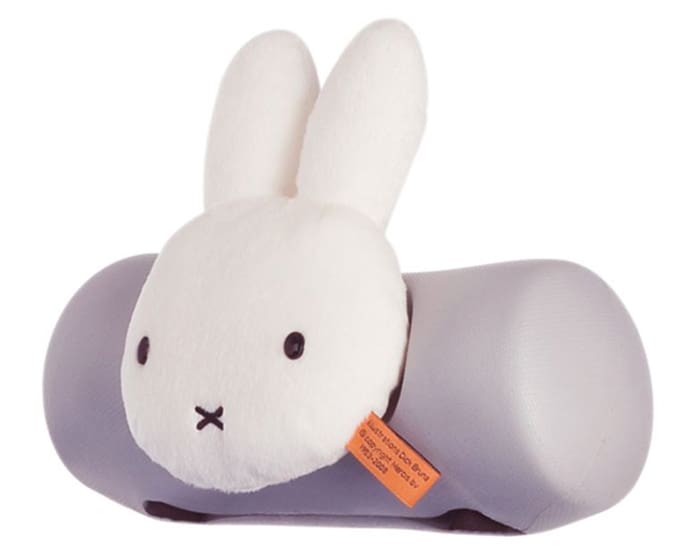 The right child bike seat accessories make the daily commute or family adventures even better. Soft padding, windscreens, smart adapters, and more make for a great journey.
Good to think about
when buying a child bike seat
Which child bike seat is right for me?
First, decide if you want a rear child bike seat or a front child bike seat – or if you need both!
Thule Yepp Nexxt Maxi is a lightweight and safe rear-rack-mounted child bike seat with a contemporary design. Thule RideAlong is a classic, safe and easy-to-use reclining rear child bike seat. Thule Yepp Maxi is a smart and functional child bike seat with a personality, designed for everyday rides.
Up front, Thule Yepp Nexxt Mini is a lightweight and stylish front-mounted child bike seat with smart design for rides around town.
How old can my kids be in a child bike seat?
All our child bike trailers are made to be flexible and to allow for growing kids.
Although you should always consult a pediatrician for children under 1 year old, the Thule rear child bike seat is designed and tested for kids 9 months to 6 years old, up to 22 kg. The front bike seat for children 9 months to 3 years old and up to 15 kg gives your child an equally safe and comfortable ride but on top of the handlebars to share the view with you.
Are all baby bike seats equally safe?
At the Thule Test Center, we test all our products for their safety in use. We take that to the extreme with our child bike seats to ensure they meet and even surpass the most stringent international safety standards such as the TÜV seal of approval.
What are your thoughts on sustainability?
We make child bike seats with a superior quality that can be used for a long time, and we strive to create timeless modern designs, to encourage their use for many years to come. We continuously analyze materials used, production methods, usage and recycling potential to limit our products' impact on the climate and environment during their lifecycle, without our needing to compromise on safety, quality, function or lifespan.
What accessories are compatible with my child bike seat?
All our child bike seats come with a wide range of accessories that let you make the most of your time with your child. Check out the accessories that come with our bike seats here.
In Need of Repairs or Maintenance?
Rack Solid understands that sometimes things do break, especially when used in such an active lifestyle. That being said, we offer maintenance and repair services across all the ranges and products we keep. Don't settle for second best, Rack Solid is here to give you the best service in the industry.